The Madison Illini Club is taking on Camp Randall
Illinois vs. Wisconsin - November 12, 2016

Join us November 12 to see the Fighting Illini take on the Badgers here in Madison! Tickets must be purchased by August 8, if you want to sit with the orange and blue crew!
Pre-game activities are still being organized by the club. Get your tickets now, and stay tuned to hear about the tailgate party!
Fighting Illini vs. Wisconsin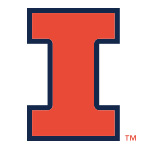 November 12, 2016
2:30 p.m. kick off
Pre-game party information to come!
Camp Randall Stadium
1440 Monroe St.
Madison, WI 53711
**MUST PURCHASE TICKETS BY AUGUST 8, 2016!**